Cheerful Conversations Ep. 8
April 25, 2018
/
/
Comments Off

on Cheerful Conversations Ep. 8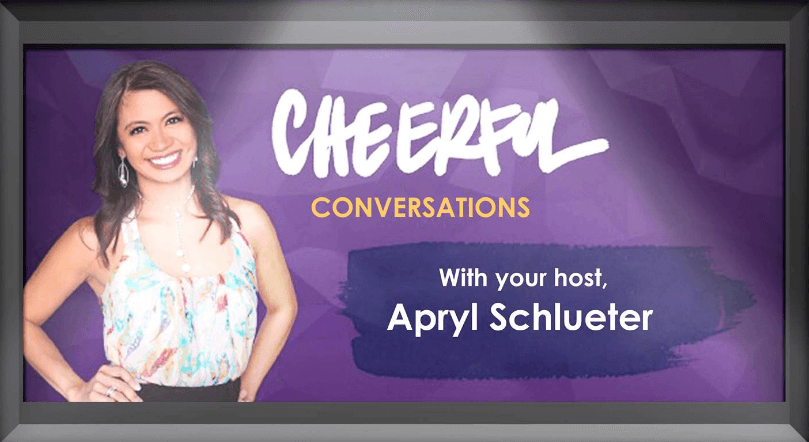 Welcome to Episode 8 of Cheerful Conversations: Networking Gone Wild!
In this episode: Join me and my guest co-host, Whitney Danielle as we dive deep into the concept of Networking.
About Whitney: Whitney Danielle is a traveler, blogger, speaker and podcast show host who helps successful women build and boost their confidence while connecting authentically with anyone anywhere life leads them. She's never met a stranger and loves helping other women get out there more and live life to the MAX. Whitney lives in Dallas but has lived all over the country and on top of traveling loves a good brunch and a fantastic latte.
Please subscribe to my YouTube Channel, or Follow me on Facebook/Twitter/Instagram: @thecheerfulmind
or join The Cheerful Mind Newsletter to have Cheerful Conversations delivered to your email!
https://www.thecheerfulmind.com
Join the Cheerful Conversations Contributors Lounge and be a guest co-host on the show!
https://www.facebook.com/groups/cheerfulconversations/
Have a question for Apryl to answer in a future show?
Ask Apryl Anything: https://www.thecheerfulmind.com/aaa/
Show References:
Whitney Website
http://www.whitneydanielle.com/
Whitney Podcast:
http://www.whitneydanielle.com/category/podcast/
Braving the Wilderness by Brittany Brown
https://www.amazon.com/Braving-Wilderness-Quest-Belonging-Courage/dp/0812995848
Cheerful News:
Whitney: http://bit.ly/2HRGbFL
Apryl: http://bit.ly/2KCswV8