VoyageChicago Featured Interview: Meet Apryl Schlueter of The Cheerful Mind in Northbrook
May 5, 2020
/
/
Comments Off

on VoyageChicago Featured Interview: Meet Apryl Schlueter of The Cheerful Mind in Northbrook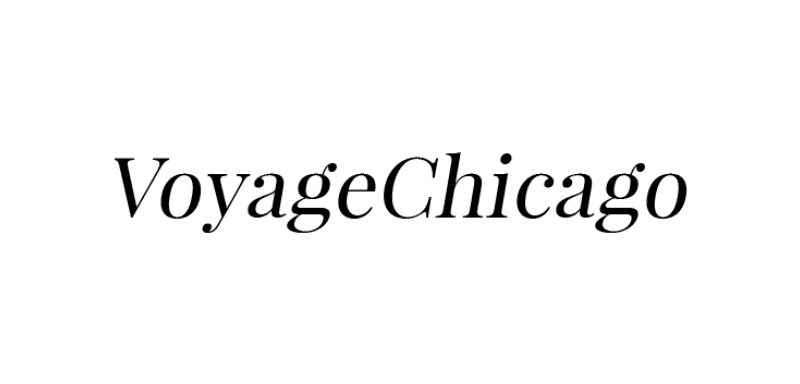 I was recently interviewed by VoyageChicago where they got to learn about all about myself and The Cheerful Mind!
You can click HERE to view the full interview. You can also read below:
Meet Apryl Schlueter of The Cheerful Mind in Northbrook
Apryl, please share your story with us. How did you get to where you are today?
My career navigated through Engineering/IT, Education, and Finance/Operations before starting my own business as an author/coach/speaker. I've always been someone of multiple passions, and it was increasingly important as I grew older to have a thriving career that could still afford me the time to enjoy the things I prioritize outside of work, such as family, travel, and my various hobbies (which there are many, but some of my recent passions include flying trapeze and improv comedy). In 2015, I found myself burning the candle at both ends, and overworking myself in my job, and a routine visit uncovered a significant bald patch on the back of my head that I didn't realize was there. I was miserable at work, and barely had energy to take care of my children. The burnout led me to reevaluate my priorities and redesign my life to be one that was on my terms. In that journey, I realized my passion for productivity, positive mindset, relationships, and communication, as well as my expertise in process efficiency, which led me to creating a business helping people live more fulfilling, efficient, and fun lives while accomplishing their big goals and dreams. In 2017, I published Finding Success in Balance: My Journey To The Cheerful Mind, which helps readers understand what "work-life balance" truly is, and how to achieve it for themselves. I empower my clients to prioritize and build positive mindset, self-care, healthy habits, and communication skills as a method of further enhancing productivity – in a nutshell, having more fun while getting stuff done! I'm the happiest I've ever been because I am embracing my authentic self, and actively creating a life I choose to live, rather than letting external factors dictate my success.
Overall, has it been relatively smooth? If not, what were some of the struggles along the way?
Oh, definitely not a smooth road. I dealt with many repercussions for neglecting my health for so many years that I had to spend lots of time and money to recover from. My autoimmune disease will require me to be on medications for pretty much the rest of my life, and I have to constantly watch my stress levels. Being an entrepreneur is also a rocky road; lots of trial and error trying to figure out what works, at times can be lonely, and requires a lot of mental strength and agility to keep pushing through those tough times.
Please tell us about The Cheerful Mind.
My business is all about personal empowerment – I help people be the best versions of themselves as they execute their big goals, whether those goals are personal or professional in nature. I am best known for helping people get things done, and having LOTS of positive energy ("cheerful" is absolutely an accurate way to describe me). In addition to private coaching, I run an accountability program that gives people a structure to help create annual plans that are in alignment with their personal and professional goals, and work alongside them as they execute. I act as their support system as they navigate those goals, in any capacity that is needed dependent on the client's needs. What I am most proud of as a company is that I have designed my business around my personal life goals. My family is #1, so I have designed my business and offerings to be as flexible as possible. The people I work with are busy high achievers, so I do my best to adapt to their needs while still honoring my personal boundaries.
I think what sets me apart from others is my ability to really deeply connect with and understand my clients. Also, I know it's extremely important for me to "practice what I preach" when it comes to the type of work I do, as I am trying to help others enhance their ways of living. So, even though I teach productivity and various personal development concepts, I sometimes trip up and struggle sometimes too – and I allow my clients to see my ups and downs, so they don't try and hold themselves to an unrealistic standard. For me, it's more important to acknowledge that some of those "off" days are inevitable and it's more important to know how to get back on track quickly after getting derailed for whatever reason.
If you had to go back in time and start over, would you have done anything differently?
I honestly don't think I would be at the great place I am at now if I didn't endure all the things I did, but in various times in my life, I wish I didn't prioritize my career over my family. I used to sleep 3-4 hours a night and work even after I left the office, because I was so passionate. At the end of my life, I don't want to look back and only have my career to show for it. I believe life is more about the experiences and relationships, and FUN.
Pricing:
Finding Success in Balance: My Journey to The Cheerful Mind $12.99 (paperback) – also available in ebook and soon via audiobook
Contact Info:
Website: https://www.thecheerfulmind.com/
Email: apryl@thecheerfulmind.com
Instagram: https://www.instagram.com/thecheerfulmind/
Facebook: http://facebook.com/thecheerfulmind/
Twitter: http://twitter.com/thecheerfulmind