Cheerful Conversations Ep. 7
April 2, 2018
/
/
Comments Off

on Cheerful Conversations Ep. 7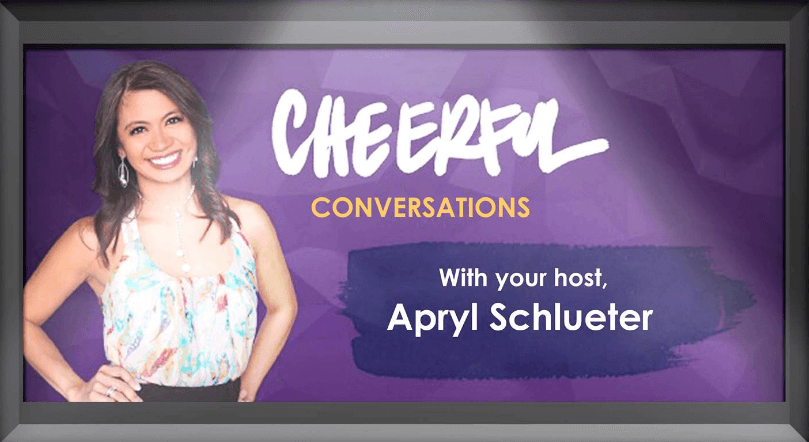 Welcome to Episode 7 of Cheerful Conversations: Social Entrepreneurship & Social Change!
In this episode: Join me and my guest co-host, Trudi Lebron as we dive deep into the concept of Social Entrepreneurship and using business to impact society and culture!
About Trudi: Trudi is a coach and consultant for social entreprenuers, non-profit professionals and change agents who want to have successful, impactful carees and live full lives. She is a mom of three, a PhD candidate in Social Psychology, and podcaster who loves Karaoke and Marvel Movies.
www.trudilebron.com
Please subscribe to my YouTube Channel, or Follow me on Facebook/Twitter/Instagram: @thecheerfulmind
or join The Cheerful Mind Newsletter to have Cheerful Conversations delivered to your email!
https://www.thecheerfulmind.com
Join the Cheerful Conversations Contributors Lounge and be a guest co-host on the show!
https://www.facebook.com/groups/cheerfulconversations/
Have a question for Apryl to answer in a future show?
Ask Apryl Anything: https://www.thecheerfulmind.com/aaa/
Show References:
My instagram 30-day dance challenge: @thecheerfulmind
World Domination Summit
https://worlddominationsummit.com/
Punchbowl Social Portland
http://www.punchbowlsocial.com/location/portland
Black Panther
https://www.imdb.com/title/tt1825683/
PS – I finally watched Black Panther on April 14!
WakandaCon
https://wakandacon2018.com
Vulnerability is Sexy Game: Click Here
Check out Episode 4 for the Cheerful News Segment I referred to regarding Social Entrepreneurship!
Cheerful News:
Trudi: http://bit.ly/2F1iY1P
Apryl: https://cnn.it/2HGU4d9