Intentionally Wandering Podcast – Episode 57
July 7, 2016
/
/
Comments Off

on Intentionally Wandering Podcast – Episode 57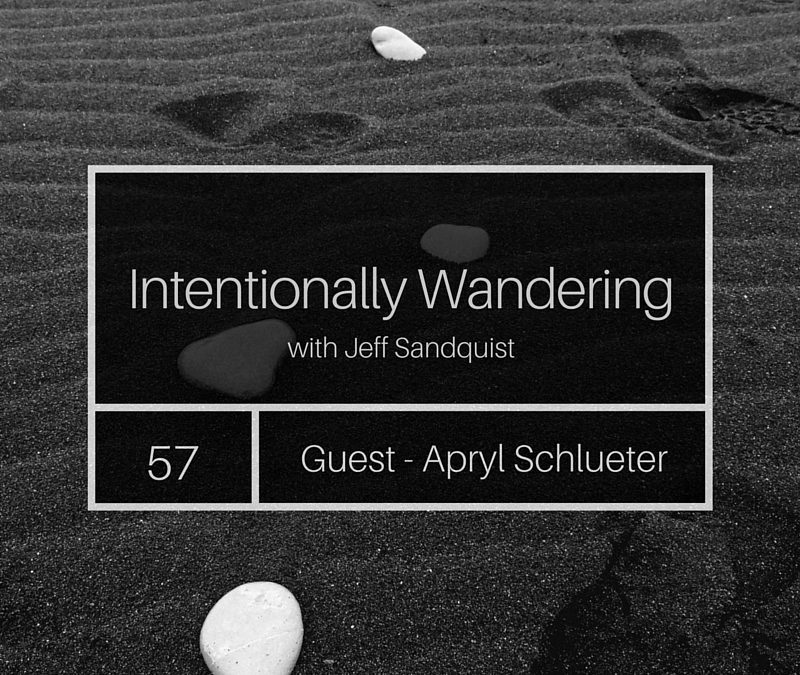 Click here to check out my podcast interview with the AMAZING Jeff Sandquist!
He is the host of "Intentionally Wandering," which is a podcast dedicated to collecting and connecting the dots of life and sharing the lessons learned along the way.
A little preview of the podcast interview: Apryl Schlueter of The Cheerful Mind shares her journey and lessons learned along the way from growing up as a perfectionist, checking the boxes, and doing what she was expected to do, to discovering her own path in life and helping others to do the same. She discusses work life balance, the importance of reflection and celebration, being a recovering perfectionist and embracing failure, and more. We also have an exciting announcement for an upcoming free virtual event that Apryl is hosting and I had the opportunity to contribute to with the purpose of helping others get stuff done while still having fun—we hope you will join us.