Featured Podcast with Whitney Danielle: #HowDidWeMeet: Apryl Schlueter on Work/Life Balance and Being Yourself
May 17, 2018
/
/
Comments Off

on Featured Podcast with Whitney Danielle: #HowDidWeMeet: Apryl Schlueter on Work/Life Balance and Being Yourself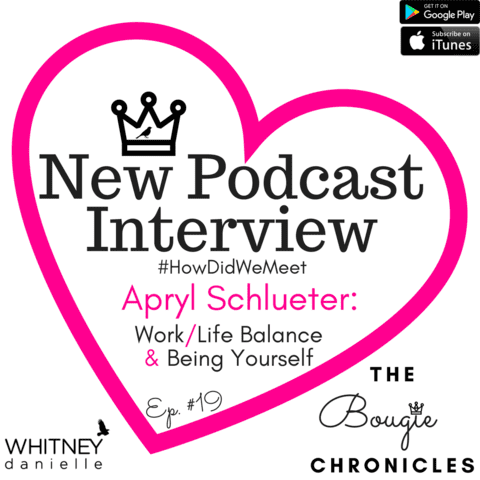 I recently did a featured podcast with Whitney Danielle where we spoke about work/life balance as an entrepreneur-Mom.
You can click HERE to listen to the podcast. You can also view the show notes below:
SHOW NOTES per Whitney:
Hey Everyone!
I'm super pumped about this episode because it's with one of my favorite female entrepreneurs.
Apryl Schlueter is an author, a coach, a Mom, a wife, a friend and soooo much more.
If anyone can speak to work/life balance as an entrepreneur-Mom, it's her.. and y'all know how much I love talking about work/life balance.
She does improv, has her own Facebook show, and kills it online in her business.
Oh, and she does this dance challenge every year and it's epic.
Tune in to hear more and find out why I like her so much + how we met!
Cheers,
Whitney Danielle