Working Parent Resource podcast: WPR030: Can Balance Really Exist for Working Parents with Apryl Schlueter
September 7, 2017
/
/
Comments Off

on Working Parent Resource podcast: WPR030: Can Balance Really Exist for Working Parents with Apryl Schlueter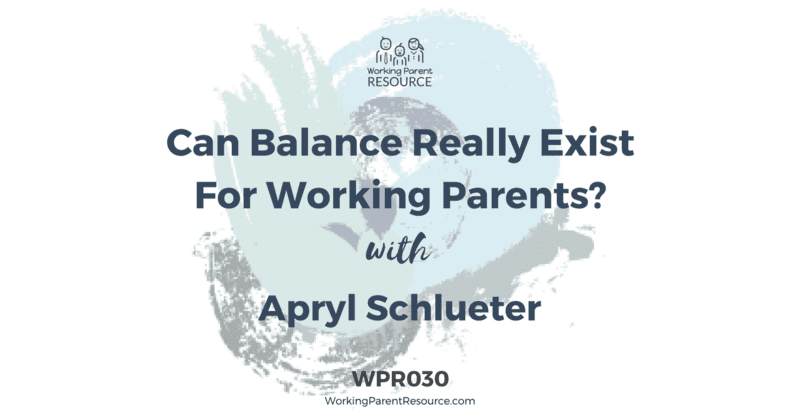 I was interviewed by Sarah Argenal, the host of the Working Parent Resource Podcast where we spoke about creating balance as a working parent.
You can click HERE to listen to the full podcast.
Episode Summary:
Balance is one of those tricky topics for working parents. Most working parents find it difficult to have a balanced life. Other working parents do feel balance from time to time, but then they have periods of time when all hell breaks loose and they have to fight to get back into balance. And then there's a whole other group of people who just don't believe it exists at all. So I wanted to talk to an expert about this topic of balance in general, and whether it's something that working parents should strive for, or if it's an impossible ideal.
Apryl Schlueter is the the Chief Energy Officer of The Cheerful Mind, Inc. After working in various industries, Apryl realized her true passion as a happiness and productivity expert who helps over-committed people with big dreams have more fun while getting stuff done. She earned her Certified Professional Coach credentials from the Institute of Professional Excellence in Coaching, and is the author of "Finding Success in Balance: My Journey to The Cheerful Mind." Apryl lives with her husband and two sons in Northbrook, IL.
iTunes Link: http://apple.co/2jI9y44
Stitcher Link: http://bit.ly/2k7ctSb
Show Notes: http://workingparentresource.com/30