Live Immediately Podcast, Episode 36
April 18, 2017
/
/
Comments Off

on Live Immediately Podcast, Episode 36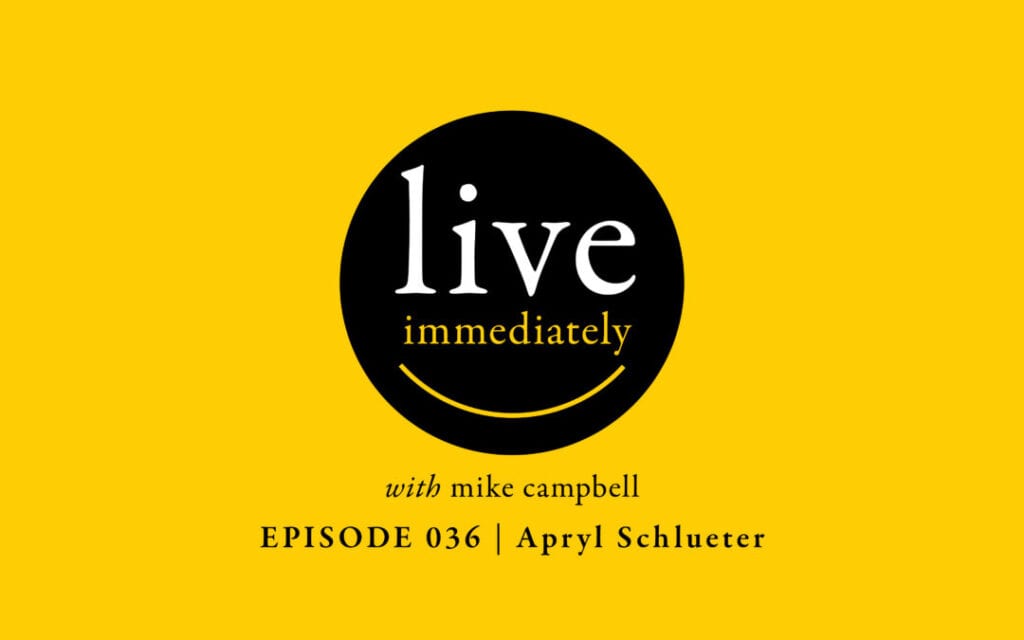 I love how technology allows us to connect with people across the world these days. In 2003, I spent a couple weeks in Melbourne, Australia on a project for a large corporation (back in my IT consulting days) and I had an amazing view out of my hotel room, looking out at the ocean, as my now husband, who I had been dating at the time for about a year, told me over a ridiculously expensive phone call that he decided to buy a condo (3 months after I bought mine – I know it's a random story, but that's my go-to story when I think of Australia). 14 years later, I had a no-cost and priceless conversation with Mike Campbell of Live Immediately, my new Aussie bud, which I'd now like to share with you!
In this chat, Mike and I dive deep into the notion of increased productivity through happiness, along with listening to our bodies, self-care, having a positive mindset, and the ridiculous guilt that we often put ourselves through.
Listen to the podcast here!