The Flying Trapeze: Fun vs. Fear?
May 7, 2016
/
/
Comments Off

on The Flying Trapeze: Fun vs. Fear?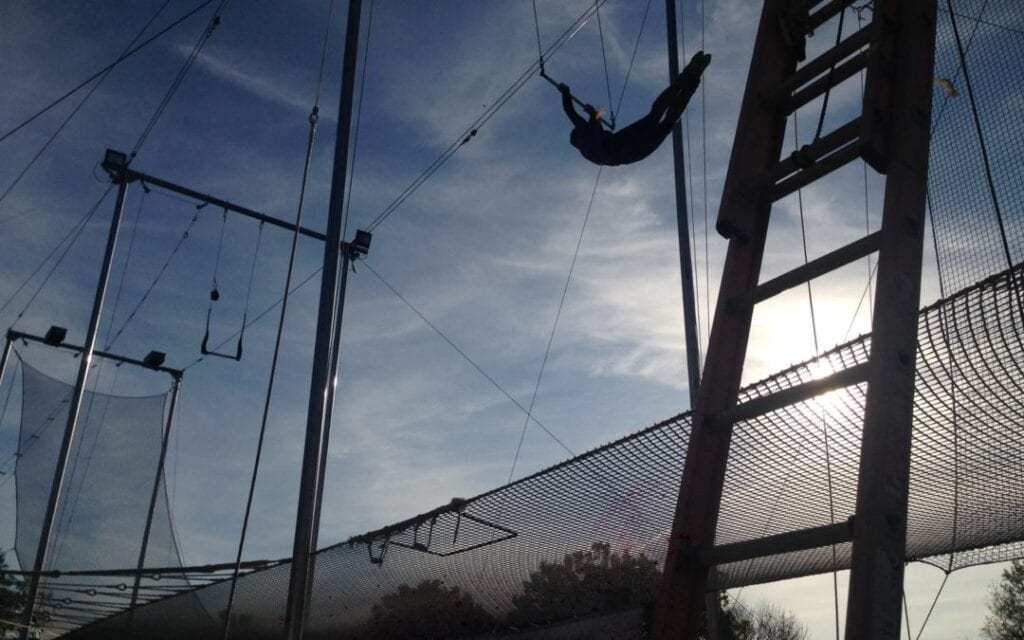 Click here to check out this really cool trapeze article I was featured in! I talk about focusing on having fun, no matter what the outcome. Credit to Kat Lonsdorf, Northwestern Medill Grad student. Below is the corresponding video along with the article.
Article Text:
FLYING'S NOT JUST FOR THE BIRDS AT THIS CHICAGO SCHOOL
A small slice of the circus is always in town in at Broadway Armory Park in Edgewater. The massive military-building-turned-public-rec-center is home to Trapeze School New York (TSNY) Chicago, a unique learning environment that teaches students to swing, twirl, and fly through the air.
While some students tackle their first time hanging from the bar, many have been swinging for years—some have even gone on to join professional companies like Ringling Brothers Circus and Cirque du Soleil, according to general manager Steve Hammes. Apryl Schlueter is one of the more seasoned students, attending the multi-week workshops at the school regularly and performing in the school's public (and themed!) shows every few months.
TSNY Chicago recently opened their outdoor location for the summer season at Belmont Harbor.
VIDEO: Apryl Schlueter performs at an animal-themed show open to the public at Trapeze School New York Chicago on May 7. (Kat Lonsdorf/MEDILL)