Cheerful Conversations Ep. 46
March 11, 2020
/
/
Comments Off

on Cheerful Conversations Ep. 46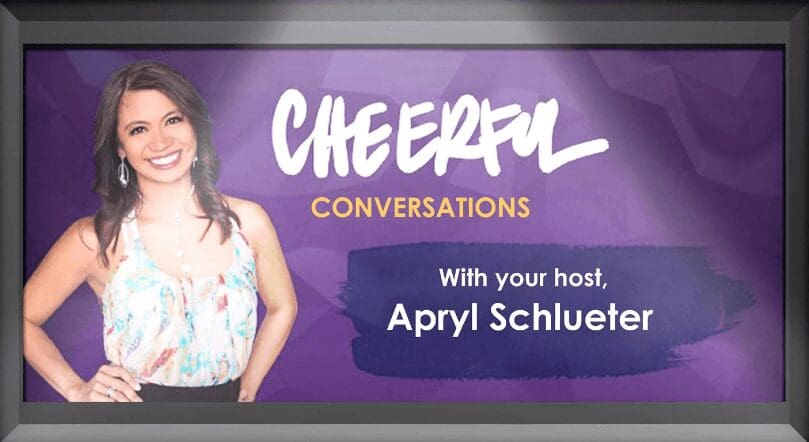 Welcome to Episode 46 of Cheerful Conversations: Achieving Success: The Fun Way!
In this episode: Join me and my guest co-host, Jason Frazell!
About Jason: Jason Frazell is a success coach who works with high achieving clientle in the technology space, either as employees of firms like Facebook, Google and Linkedin, or as tech entrepenuers themselves.
Connect: http://www.jasonfrazell.com
Please subscribe to my YouTube Channel, or Follow me on Facebook/Twitter/Instagram: @thecheerfulmind
or join The Cheerful Mind Newsletter to have Cheerful Conversations delivered to your email!
https://www.thecheerfulmind.com
Have a question for Apryl to answer in a future show?
Ask Apryl Anything: https://www.thecheerfulmind.com/aaa/