Cupcakes and Yoga Pants Book Review: Finding Success in Balance
June 9, 2017
/
/
Comments Off

on Cupcakes and Yoga Pants Book Review: Finding Success in Balance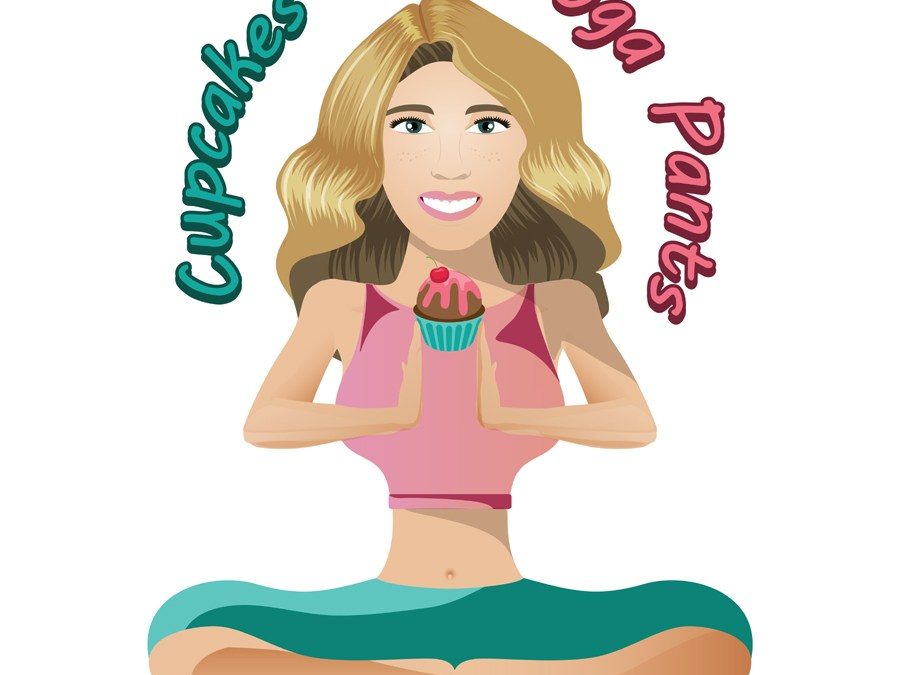 Angela Tague of Cupcakes and Yoga Pants provides her review of my book, "Finding Success in Balance: My Journey to the Cheerful Mind. It was so nice to see this positive review about my book, and is yet another vote of confidence for me that I'm on the right track, and sharing my gifts. The one thing I do want to point out here too is the conversational nature of my book (as Angela mentions below). I have big resistance to reading books that are boring and too informational and have too many hard words; my book is definitely not that. Thanks Angela!
Click HERE to read the full article. You can also read below: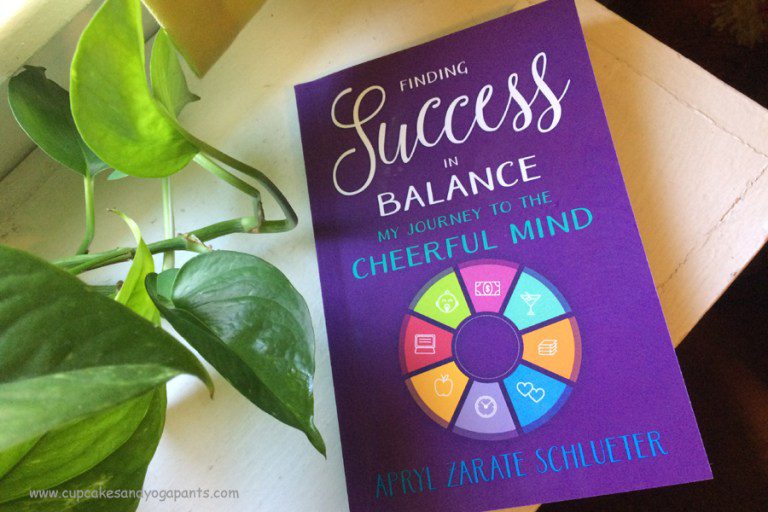 Have fun. We all need more joy, smiles and laughter in our lives.
That's the core message in Apryl Zarate Schlueter's inspirational book, "Finding Success in Balance My Journey to the Cheerful Mind".
It's such a simple concept, but for some reason we let worry, doubt and stress overshadow so many moments that should be fun.
Disclosure: This post may contain affiliate links or advertisements. I earn a small commission if you shop through them, which helps fund this website so I can continue to bring you amazing content. All opinions are my own.
I started reading this book a few weeks ago, and every time I pick it up to consume a few more chapters, I feel like I'm having a conversation with a best girlfriend. Apryl talks about trying meditation (it's tough at the start!), becoming a certified life coach and about her journey to overcome feelings of always being overcommitted. Now she makes better decisions by following her intuition.
The language is honest, simple and easy to follow as she shares mindful observations of her daily life, and what she's doing to improve so many facets, including family, career, health, money management, relationships and personal development.
Follow my blog with Bloglovin!
I've taken so many notes and mental takeaways from this book, and plan on re-reading it again later this summer to reinforce that I'm still following her positive mindset.
Here are a few ideas to inspire you:
Think of each task as an occasion, not an obligation. What might you learn? How can you turn something boring or mundane into a fun experience with just a few changes?
Shift your mindset to visualize your future path and the outcome you want. If you embrace uncomfortable feelings, then let then go, you will feel empowered. (I'm working on this!!)
Optimize your health through fitness and nutrition to not only improve your well-being, but also become more productive at work and play. Stress will naturally reduce when you feel joy in daily activities and you're staying on top of your tasks because your health allows it.
Don't be scared to clearly identify what you want, not what's expected of you. The definition of success differs person by person. You are an individual who can veer away from what others think you should do or be. What's more important, happiness for yourself, or living up to someone else's expectations and ideals?
As I read through this book, I kept nodding my head and realizing that Apryl and I have so much in common. We over think what we should or shouldn't do and get so wrapped up in societal norms by trying to "do it all" and we forget to be individuals.
To be happy and healthy, you must find time for the things you love without feeling guilt, manage your stress and work toward goals that align with your ideals and vision.
If you want to check out this book, you can grab it on Amazon HERE. This book is available for Kindle and in paperback.
Until next time,
Choose healthy!
Angela