TWITTER

22 hours ago
I LOVE chatting with fellow colleagues and getting down to the nitty gritty on topics that are important for living a freaking AWESOME life! Here I am with my dear friend and coach buddy Melanie Lennon, and we talk about vulnerability:

2 days ago
It's still early in the New Year and time to get/stay in shape! Here aresome of The Biggest Fitness Trends of 2018. Read more here: https://t.co/X1xRP48075 https://t.co/dYheu58yun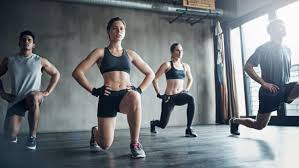 I was referred to The Cheerful Mind by a close friend when I was trying to figure out my next step professionally.
I wanted to explore my career path, personal interests, and the best way to bridge the two. Apryl was inspirational, helpful, and focused. I enjoyed our sessions together—she truly listened to my thoughts, ideas, and concerns. She made each conversation meaningful and guided our discussions to help me figure out what I wanted and how to attain success. She contributed greatly – with a mix of life stories, resources, homework ideas, and takeaways to reflect on. I'm so thankful to have spent time with Apryl, ended up on a wonderful career path, and will connect with her again on future life steps."
NICOLE S.